February 2016 – Ankeny National Wildlife Refuge, Oregon
I was pretty excited to get this shot… I think this requires more luck than anything else. This guy only hung around for a few seconds.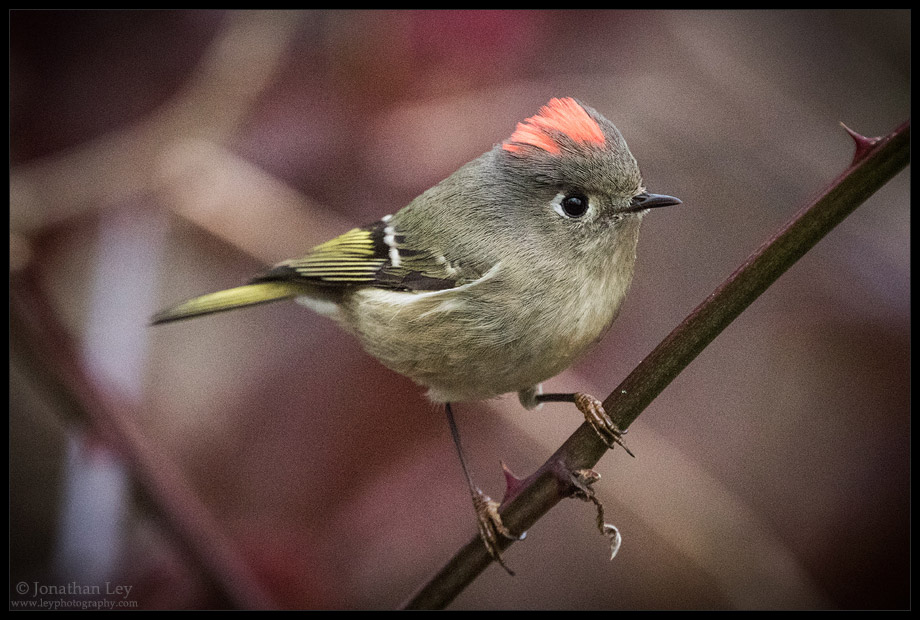 March 2013 – Hillsboro, Oregon
These are such fast and active little birds… I'm surprised I was able to get even this mediocre shot. You can just make out a bit of the ruby crown on the back of the head.
December 2012 – Eugene, Oregon
These are extremely active little birds, especially in winter where they have to fight for every morsel of food they can turn-up. Not the best photo here, but the best I could muster after a half-hour of tracking this one through a hedge.