February 2009: Sunset at Seal Rock State Wayside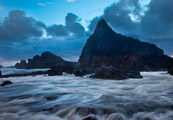 End of Land
Beyond the crumbling rock wall, nothing interrupts the ocean for thousands of miles.

Life on the Rocks
These Harbor Seals lounge on an eponymous rock while the tide recedes.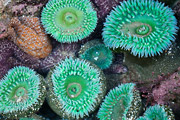 Color Under Water
A cluster of anemones and starfish await the return of the tide.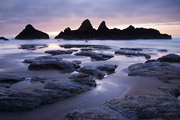 Sand, Rock and Sunsets
The striking rock formations at Seal Rock State Wayside act as a natural breakwater.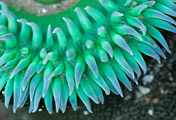 Pulling It In
Closeup, the simplistic beauty of the anemone is striking.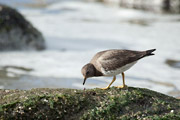 Surfbird
This Surfbird (Yes, that's the actual name of the species), was one of a small flock, picking through the tidepools looking for small morsels. These frenetic little creatures don't linger long in any one place.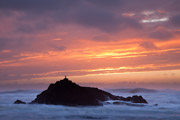 King of the Rock
A lone seagull admires a painted sky. Who says that nature doesn't appreciate the beauty of nature?

Where is it?
Seal Rock State Wayside is located along the Oregon Coast, just north of Waldport, OR.
Before you go...
Check the tides. If you want to see tidepools, your best bet is during low tide. And not all low tides are created equally. Look up an annual tide chart to find the lowest tides of the season...