April 2007: A visit to The Flower Fields in Carlsbad, CA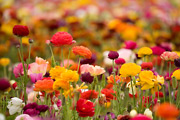 The Flower Fields
The Flower Fields are an entire hillside of mostly Ranunculus in Carlsbad, California.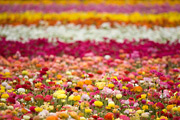 Color Bands
The flowers are open to visitors from about March to May.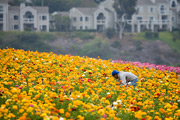 Economies in Scale
The proceeds from visitors have come to be a major source of income for the company that runs The Flower Fields, but they do still sell quite a bit of cut flowers and bulbs.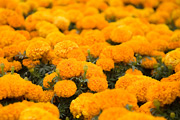 Marigolds
Other flowers are on display as well, such as these marigolds.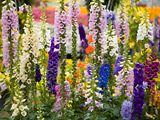 Delphinium Patch
Everywhere you look, a new type of flower meets your gaze.

Where is it?
The Flower Fields (yes, that's the official name) are located in Carlsbad, California. They're right off of I-5, and easy to find.
Before you go...
Try to visit during the week. This is one of the most populated areas of the US, and the crowds can get pretty insane on the weekends.

[an error occurred while processing this directive]