May 2008: The Crescent City Area

Misty Morning
Rocks rise out of the misty waters as the sun rises on Endart's Beach, just south of Crescent City, California.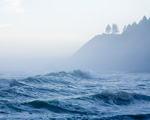 Where Sea Meets Land
Waves crash into the shore in the morning at Endart's Beach.

Sunset Moment
A couple enjoys a colorful, peaceful sunset on the Northern California Coast.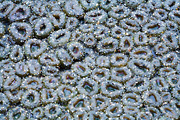 On the Rocks
A rock in the tidepools is completely covered with a carpet of anemones.

Low Tide
A couple starfish cling to the rocks, waiting for the tide to return.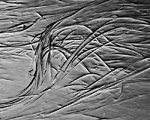 Patterns in the Grass
Grass in a tidepool makes interesting patterns under the water's surface.

Above - Below
A tidepool slowly fills, allowing the anenomes to feed again.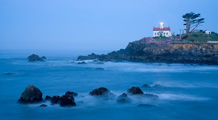 Dawn Light
Morning dawns at the Battery Point Lighthouse in Crescent City, California.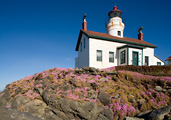 Battery Point Lighthouse
The Battery Point Lighthouse is perched on a colorful outcropping of rock.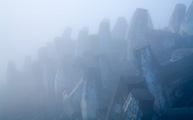 Breakwater
The Army Corps of Engineers put these concrete structures at the end of the pier at Crescent City to help break up the waves.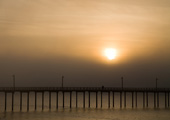 Pier
The sun rises over a forested ridge, and throught the fog at Crescent City, CA.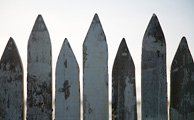 Fence
An old fence along the coast is battered by the salty air and wild winter weather.
November 2006: Along Highway 1 in Northern California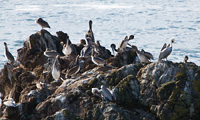 Preening
Brown Pelicans take a break on a rock just off the California Coast.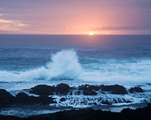 Rocky Sunset
Waves crash in while the sun dips below the horizon in Northern California.

Where is it?
From San Francisco northward...
Before you go...
Just pay attention to the weather, and understand that Highway 1 winds quite a bit, making travel slow.