May 2007: A visit to Schreiner's Iris farm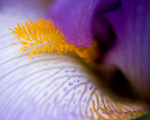 Iris Landscape
Schreiner's Iris Farm has a display garden open to the public. The best time to visit is in Late May, when the flowers are blooming.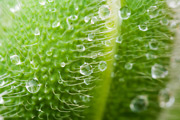 Dripping Peony
While the display garden is focused on the Iris, many other flowers are on display as well. This peony bud is dripping with moisture from an early morning rain.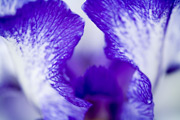 Close to the Iris
Another close-up of an Iris. The large fields around the farm (which are visible from I-5) are generally not open to the public. But, with many of the best flowers grouped at the display garden anyway, it doesn't matter so much.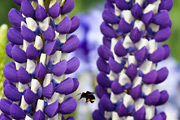 Busy...
This web page is perhaps a bit mis-named... I think there are more non-iris varieties here than irises... Oh well... Here a bumble bee visits a giant lupine.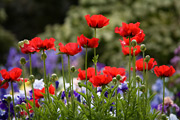 Everywhere You Look
The variety and color were intense.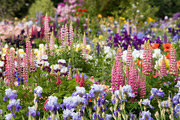 Eye Candy
The display of color was a bit overwhelming to take-in with one view. It can be a bit difficult to photograph in such an area because of the nearly infinite number of possible subjects. Picking which photo to take is the hard part.

Where is it?
Schreiner's is located in Oregon, just off I-5 at exit 263.
Before you go...
It's best to go in the early morning for best photographic conditions, and to escape the crowds. Weekdays can be similarly rewarding.